Digital
Designer
---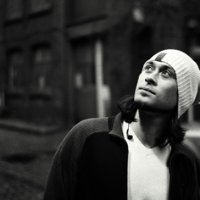 ergun karaman
skills
PRINT DESIGN -GRAPHIC DESIGN | BRANDING | WEB DESIGNS - UX/UI | VISUAL DESIGN
With over 10 years of design experience I have learnt many valuable skill from wireframing to finial product design. With my designs skills I use front end development languages such as HTML, CSS and jquery to have design finished and work on site
I've worked from a Visual designer to An Art Director for major brands and clients
---
About
My name is Ergun Karaman and I am a Digital Designer based in London, UK. First of all, I would like to thank you for showing interest by viewing this site. Secondly, in this site you will find work that I have created for clients and my personal projects.
I have always had an artistic and creative flair. My passion for digital arts began when I studied Graphic Design and Typography at London College of Printing (now called London College of Communication). Over the years I have developed my skills in various areas of new media including web designing and print design. I have used various methods and techniques to develop a unique style which represents my visions and creative thoughts.
My inspirations come from every day life such as, sci-fi, architectural designs, post-morden inspirations, music, movies and different cultures around the world. I am constantly craving and searching for new ideas and challenges. Take your time to have a look around and if you have any questions/queries, feel free to contact me. Enjoy! Have a look at the portfolio section to see my work.